7AM
Set off in the car to London with entrepreneur and mentor Neil Cocker of Cardiff Start / Dizzy Jam
This was a great chance to get to know each other better, and be reassured of the day ahead.
10:30 AM
Miss the turning to the car parking space I'd booked, and spend the next 20 minutes regretting it. Great parking spot just a few minutes from Number 10, but our first meetings are both separately and coincidently in Farringdon.
10:50 AM
Make the decision to walk 30 minutes to White Bear Yard offices of Passion Capital on Clerkenwell Road in new shoes. Seemed like a good idea at the time.
11:20 AM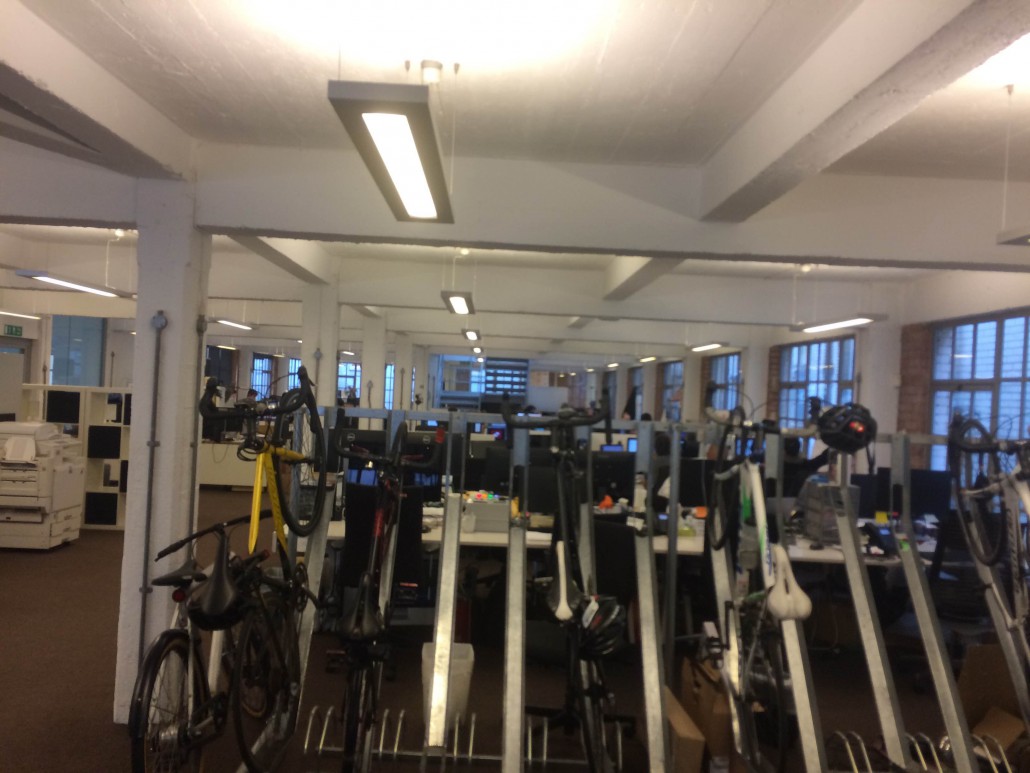 Passion Capital HQ for my pitch rehearsal with Eileen Burbidge and others. This went really well, although I was inwardly nervous. Gladly nerves didn't show and my pitch was bang on three minutes. They liked it, offered great feedback and lots of support.
Spent an hour getting to know some of the others pitching at the event, including Matt from Veeqo, Adam from Send My Bag, and Naimish from Show My Homework (I sense a partnership with him). Nice guys all round.
Then a short taxi ride to Number 10 …
2pm Number 10 Downing Street
There was a huddle of tourists trying to get a glimpse of the seat of power from outside the security gates to Downing Street, as you can imagine.
It was a special moment to present myself at the gate, and be allowed in. Something I'll remember for many years.
Number 10 is essentially a well kept home. Prime Ministers' residence since 1735, and not a lot is known about the decisions made inside. To be allowed in is an honour. To get the opportunity to pitch Schoop with government approval is pretty special.
2.15pm  Tech City Huddle
Met with the movers and shakers in government backed UK tech industry policy. Also met Daniel Korski – personal adviser to David Cameron. Honestly, I thought it WAS David Cameron at first. He is the spitting image of the current PM. Then I made a bit of an ass of myself assuming he must be Guy Johnson (Anchor on Bloomberg TV, although this was a bit of cop-out excuse to marginalise the previous David Cameron identity mix up).
Daniel is one of the good guys. He's attentive, astute, charismatic, witty, and a very clever bloke. Every time someone spoke, his attention was 100%, and he took notes. He noticed everything around him, and made note of who wanted to speak. He also held the room in conversation that could have gotten heated, but didn't. I like him, and this was unexpected.
After a short coffee interlude with meet and greet for all the Tech City representatives, including the Pitch 10 finalists, we sat down to talk about the pressing issues affecting UK tech companies.
The room was introduced by Gerard Grech who highlighted the main issues facing UK tech, such as the skills gap in graduates expecting to walk in to tech jobs. Daniel then asked for an opener to begin the chat, so I chimed in first.
"Graduates leave uni with little preparation for our industry as the curriculum is outdated or limited. Only hobbyist programmers etc get the chance to work with us – they need to demonstrate that passion for the industry that makes them stand out. Even then, programs such as the axed Go Wales program gave them the opportunity to demonstrate ability in a short placement, so why have these programs lost their funding?"
It sparked varied debate which lasted the entire hour.
Sorry.
Pitch 10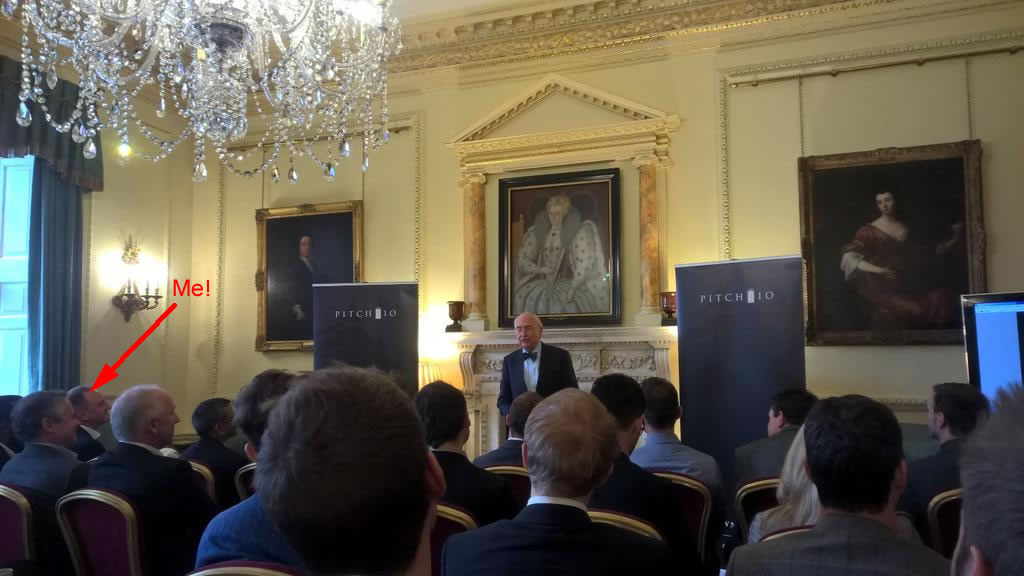 We moved to the main event. I was strangely calm, but exhilarated. I was number 8 on the alphabetical list of companies that would pitch. I did ask if I could change the name of the company to AAAAAAA-Schoop? Sadly not.
Lord Young opened proceedings with Guy Johnson (Bloomberg TV) as MC.
The first seven pitches were a bit of a blur as I tried to remain clam and wait my turn.
Schoop pitch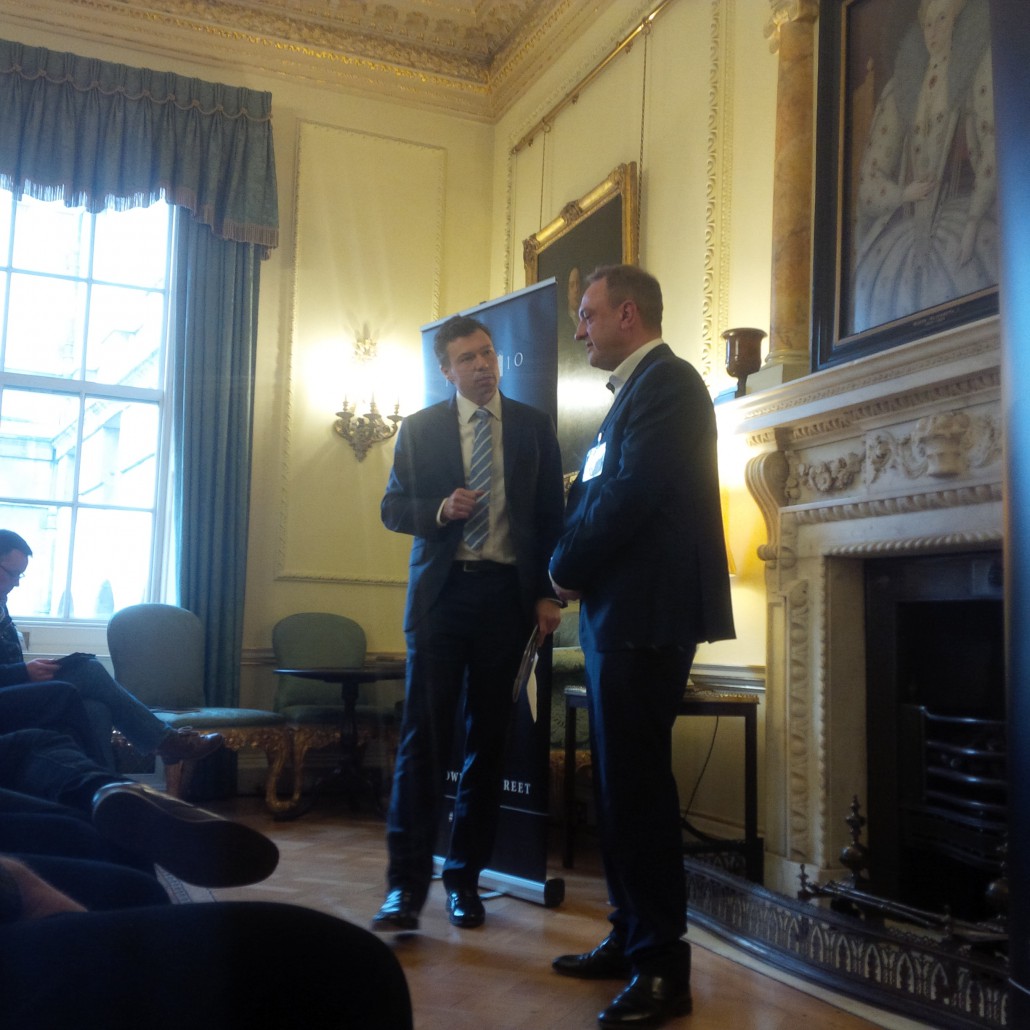 Guy stood up and calmly introduced me as Paul Smith from … Wales. Not Schoop, but Wales. As if Wales was an undiscovered country. A short confab with Guy ensued and I moved swiftly on to the pitch. It went really well … I think. I had good feedback in any case.
I just got the opportunity to speak to 40+ VCs and government advisers. And I did it in Number 10 Downing Street.
Yay!
I fielded a couple of questions from Guy after the pitch including, "is Welsh one of the languages supported by Schoop?"
"Yes it is", I replied. I think he was expecting me to say "no".
The second question was "Where do your customers come from?"
I wanted to answer "planet Earth … for now". I wish I had.
I had a good chat with Guy after the event, and he's a nice chap.
Adrenaline comedown and post pitch chats
I had several chats with VCs, legal reps and others after the event, but I really need to say thanks to the people from Tech City, Passion Capital and particularly Neil from Cardiff Start. They made the day.
When I left number 10, I got this really awful selfie: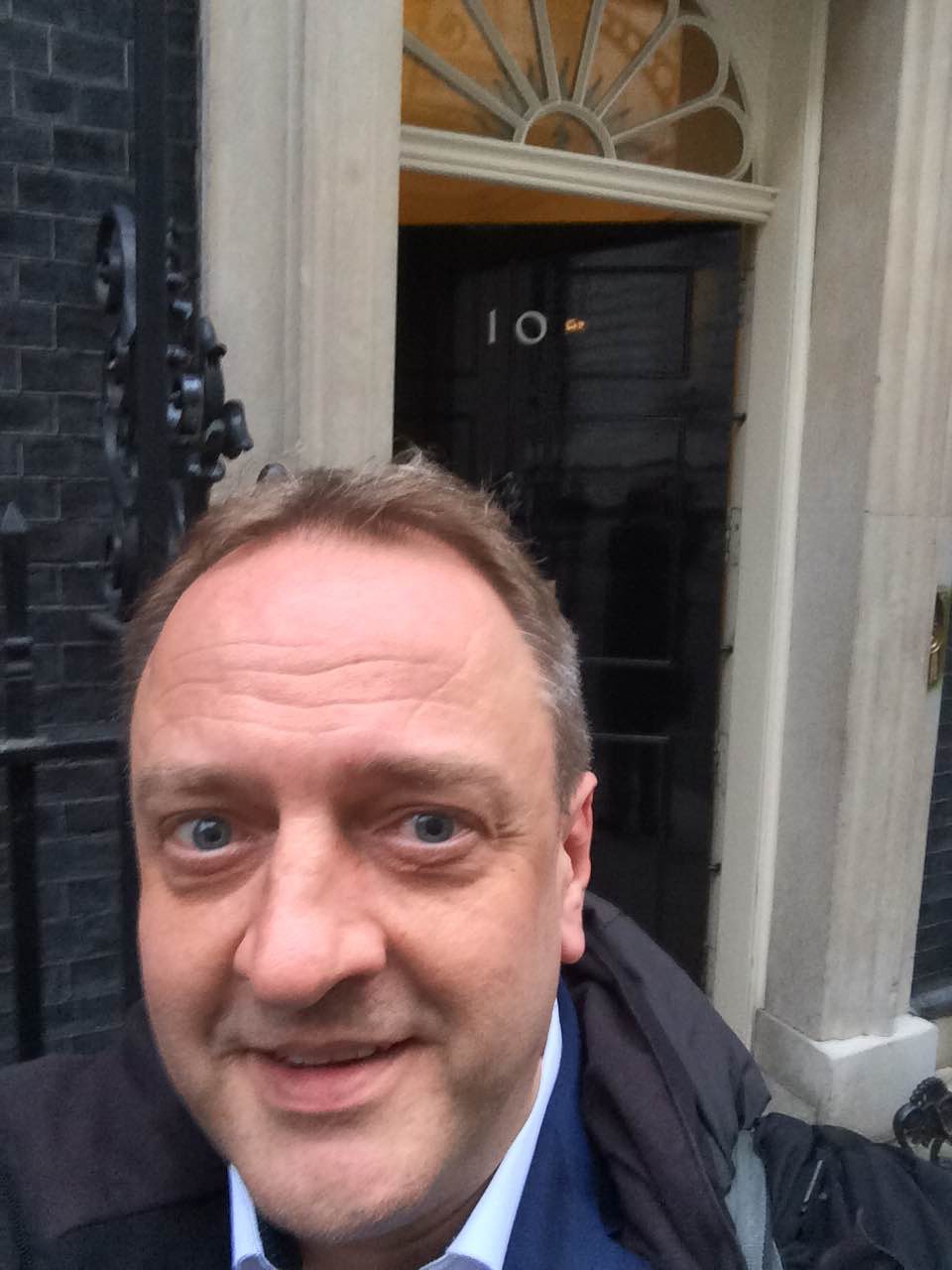 At this point, the "new shoe" blisters were excruciating, as was the sciatic leg pain, which was about to cripple me.
I had an additional walk back to the car, which I was tempted to take my shoes off and walk barefoot.
The voyage home
Other than pranging my car at a service station, the home run was a good catch up with Neil. I got so much from this day, and I have a lot of people to thank. I represented everyone who works for Schoop, and all the people at home that have faith in what we're doing.
Watch this space
Twittter @SchoopSocial has gone mental. as have all the Facebook and Schoop Demo (123) followers in the last 24 hours.
Cheers all
Paul
https://www.schoop.co.uk/wp-content/uploads/2014/11/schoop-logo-340-156.png
0
0
Paul Smith - CEO
https://www.schoop.co.uk/wp-content/uploads/2014/11/schoop-logo-340-156.png
Paul Smith - CEO
2015-02-21 18:38:51
2015-02-23 09:45:13
Our day at 10 Downing Street