You refused push notifications from Schoop, and Schoop doesn't work without them.
This is easy to fix!
Follow the instructions below, or
click here to contact support for help
or call 029 2078 2975
Open your iPhone or iPad Settings, then Notification Centre
Scroll down until you find Schoop and click on it
Change the settings to match the ones below, then simply open the Schoop app again so it can set up properly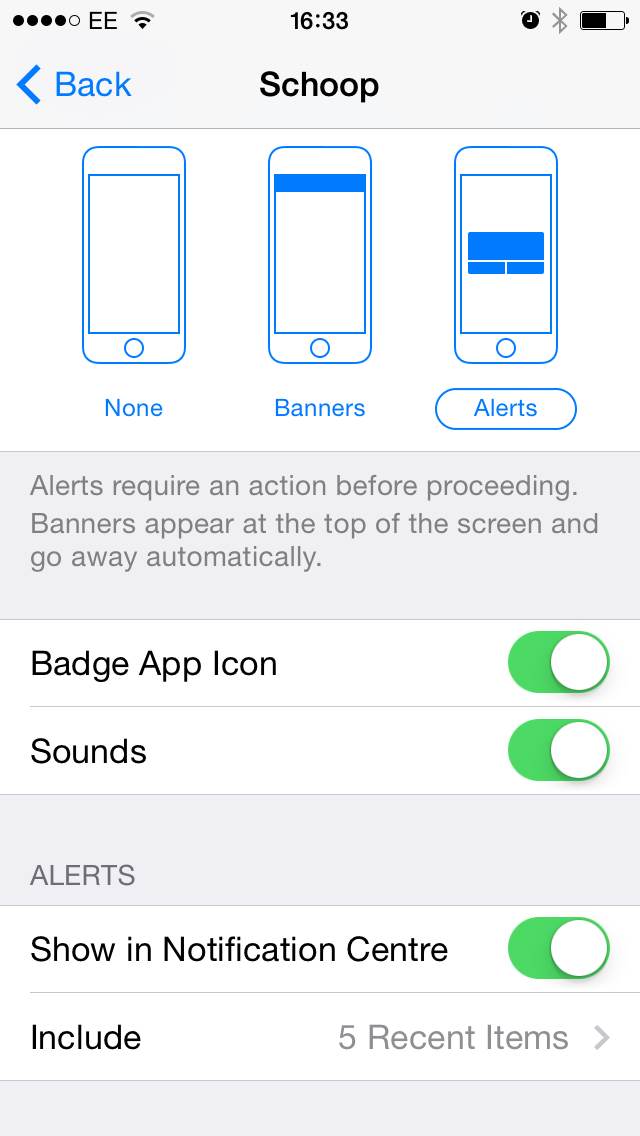 Once you have done this, just reopen the Schoop app
If that doesn't work, it may be that your network is blocking the Apple Push Messaging Service.
See this web page for information:
support.apple.com/en-us/HT203609